Sheet masking is one of the most popular skincare routines; it's also the easiest. Not only is it convenient,  it's also affordable, as we can now purchase sheet masks at any local drugstore. What people don't know is that there are a lot of things to consider before using a sheet mask.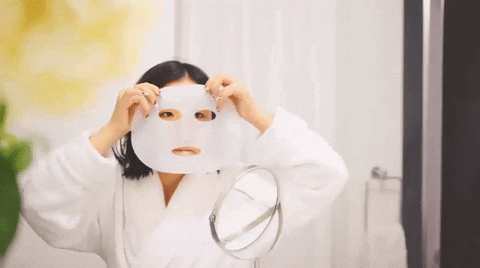 Here's a guide to the Do's and Don'ts of sheet masking.
Do check the ingredients of the sheet mask.
If you read the nutrition labels of the food you eat, do the same with cosmetics. Read the info on the label before purchasing a mask. Avoid ingredients such as paraben, talc, and mineral oils. If you're looking for a good mask for your acne or acne-prone skin, go for those with tea tree oil and salicylic acid. If your skin is sensitive, stay away from sheet masks with artificial fragrances.
Do cleanse your face first or apply toner before sheet masking.
The last thing you need is dirt getting mixed with your skincare routine. After a long day at work or school, a face mask is always a good idea. If you're wearing makeup and sunscreen, double-cleanse your face first; if you just stayed at home, clean your face with a trusty cleanser. These masks are applied after toner or treatments. If you're following the 10-Step Korean Skincare Routine, sheet masks go after serum and before eye cream.
Don't leave the sheet mask on for more than 20 minutes.
This information is crucial. Leaving the mask on longer than 20 minutes can cause irritation and possibly acne. Do not leave your sheet masks overnight! Doing this will have a reverse effect–meaning the mask will absorb moisture from your skin.
Don't throw away the mask after using it.
Take a peek at the sachet and get that remaining essence! Now, rub it all over your neck and body. The excess serum can still be used, some even store it in a container for later use. Don't ignore your neck when you're doing your skincare routine. Slather some leftover serum to parts of your body that need TLC.