It's been sixty-six days since the government has declared the enhanced community quarantine. For some, it's mostly spent at home—trying to work and just striving to be productive. However, there are also those who don't really have a lot of things to do, and that's okay. It's totally fine to be unproductive especially during these trying times. We can't expect to meet our normal goals during these NOT "normal" days.
If you choose to continue to get going and make yourself productive, here are some tricks for you.
1. Make a plan and stick to it! (reward yourself too)
Write your plans and goals for the day, set deadlines, and reward yourself! Having a schedule lets you know when you are on or off track of your habits. These simple achievements make you feel more productive and successful. Treating yourself with your favorite sweets will not make you feel guilty at the end of the day too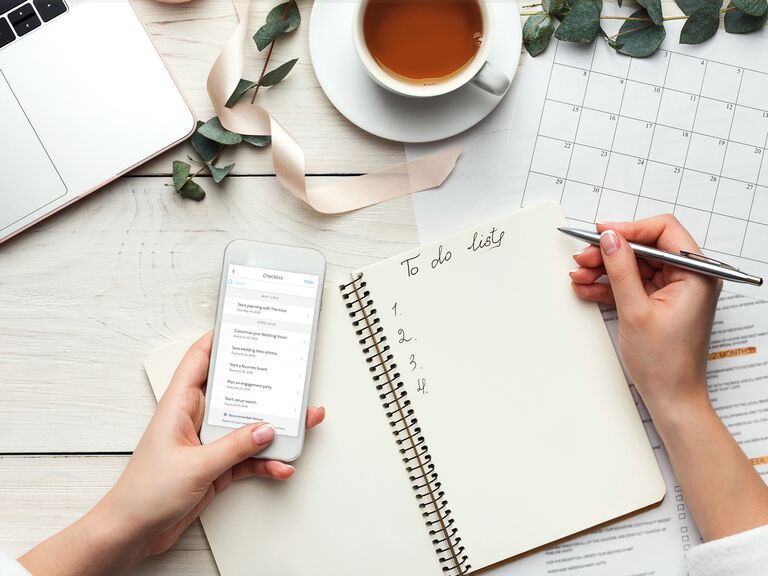 Image by Theknot.com
2. Declutter
This chore is very purging. It's time to let go of all the stuff you hoarded over the years!
3. Get enough sleep
If sleep is not a very big part of your normal life, this is the perfect time for you to get all those hours back. You'll need less nap time during the day and thus, having more time for some other things.
4. Get dolled up
Who said wearing nice clothes and glamming up is just pre-quarantine? Getting dolled up gives you that boost to start a day and inspires you to work! It's like going to the office… but in the kitchen or the living room.
5. Exercise
Didn't get your pre-quarantine summer bod? It's time for a change. While some are panic eating, some found a new way to destress. Since we are spending summer inside our houses, get your body going with home workouts. One way to start is by typing in CHLOE TING on YouTube. You're welcome!
6. Learn a new skill
Most of us will probably get out of this quarantine season as master chefs. A lot of people have found a new love for cooking and you know what? You can too!
7. Netflix and chill
Who said binge-watching isn't productive? You might want to try and rethink that. There's nothing wrong with not working from home especially if you're a student or someone who's affected by the quarantine. Chill, it's going to be alright